Zena is black and she is the oldest by 4 months and just celebrated her 2nd birthday on April 24th. She is an Aries and fits her sign to the T with her gentle and loving demeanor.  My boyfriend and I had just moved into our first apartment together and at the time neither of us had any pets. I suggested we adopt a kitty because a home is just a house without a cat (or a pet). We looked around and did a little research in cat adoptions in the area. We came across a wonderful shelter called Best Friends LA (a no kill shelter).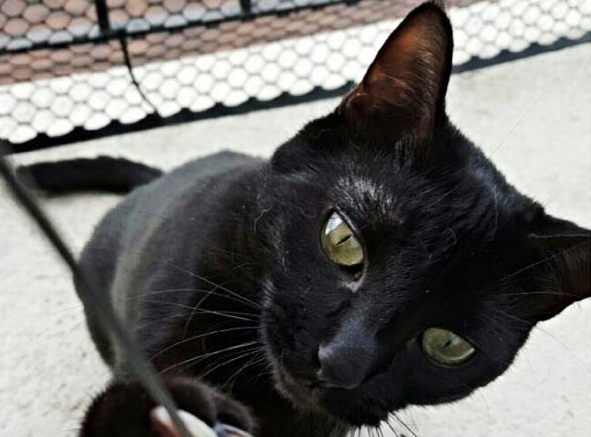 They we're actually having a special event for Friday the 13th where black cats were being given away in exchange for a donation.  We later found out that black cats are the least likely to be adopted. Due to old superstitions and thoughts that black cats don't photograph as well (however I disagree just look at her Instagram @zena_shera).  So we drove down to the Best Friends shelter on Friday 13th  2013 super excited to adopt a beautiful black kitty. I walked through the door first and there she was…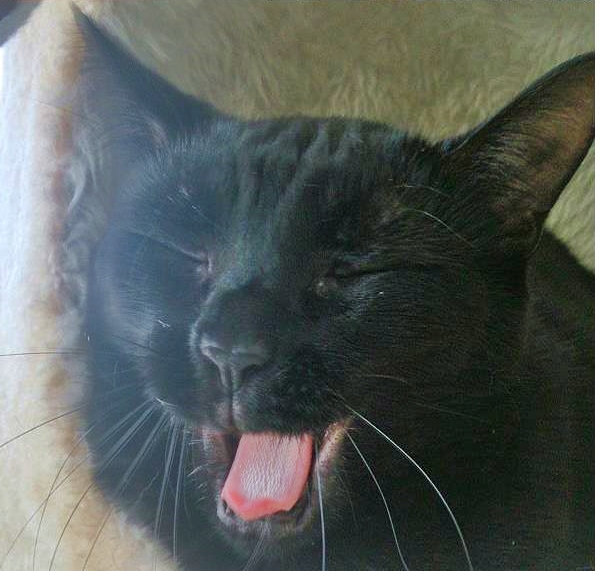 It was like a movie, we locked eyes instantly and she meowed. It seriously took less than 15 minutes from the time we stepped through the door, filled out the paperwork and had her in the car on the way to her forever home. We had an instant connection like we were meant to be and she's been my little dark angel ever since. We named her Zena after Xena the Princess warrior (old t.v show) because of her dark hair. But Xena with a Z because she's so special.  She has brought such good luck and happiness to our home. We knew the only thing missing was a sister for her because she was such a social little kitty and we wanted to support another adoption. She would jump to the next door to the neighbors balcony to play with their kitty… we started to have play dates and they would chase eachother around the house for hours.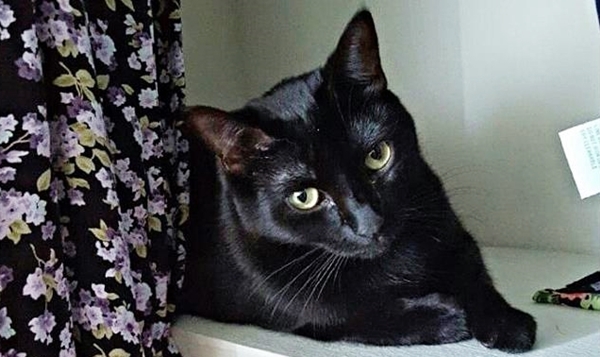 We moved to Long Beach CA a few months after we got Zena and we could tell she missed her little friend.  We were both working full time at the time and it was now Christmas, our schedules we're very crazy and it was taking us a little longer to get the same days off to drive down and adopt.  Then like it was meant to be Shera came into our lives. My aunt had called me and said they had found a skinny little kitty roaming around her apartment alley. She had a cut above her eye like she had been in a fight and looked like she hadn't eaten a good meal in days.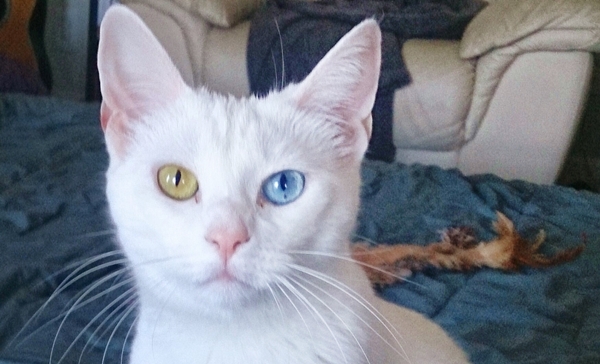 Nobody knew who she belonged to and we think her mama was a feral stray. The vet estimated her to be around 4 months old; she was healthy but needed to put some weight on. Her Birthday is August 16th she is a Leo and defiantly fits her sign, she's an active little kitty who needs to be doing something at all times. We named her Shera after She-ra princess of power (old cartoon) because she's a feisty little girl. The first night we brought Shera home her and Zena slept cuddled together like they were long lost sisters. Zena groomed her like a good big sister; we think she knew she needed a little extra love.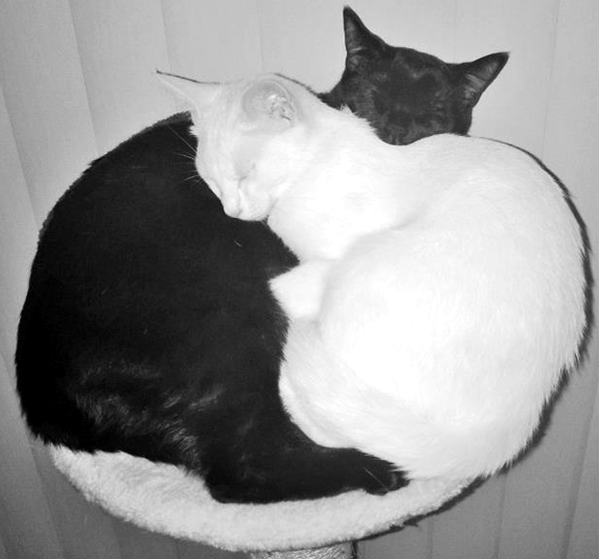 They are truly the best of friends and it's so funny to watch them interact. We call them the ying yang sisters not only because they're black and white but because they have complete opposite personalities.  Zena is calm and gentle, she likes to dress up and get her picture taken. Shera's nickname is "white lightning" and she is a feisty little trouble maker. We love them both so much and couldn't imagine life without them. Right now we live in a one bedroom apartment and cannot have any more cats. My dream is to one day buy a house and open a cattery to help kitties in need get a second chance at life. Until then we love to help spread awareness in cat adoption…especially black cats.  Zena along with so many other beautiful black cats out there are proof that these superstations and negative stigma surrounding black cats are false.  As both my girls bring good luck and happiness daily! – Jessica (Zena & Shera's Mom)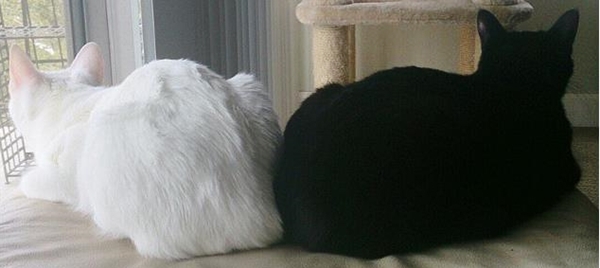 Want to be friend with Zena & Shera? Please follow @zena_shera on Instagram to get your cuteness radar exploded everyday!
Can't get enough of Black cats? What about From a Garbage Dumpster Kitten to a Supermodel Cat by Sophie and her handsome boyfriend's story, A Story of Panther the Black Cat ? You're very welcome!

Comments
comments