I remember the day Zipper arrived at the small preschool I work at. I had heard from a coworker and fellow animal lover, that one of the teachers had taken her class to Petco on a field trip, and on a whim, came back with a guinea pig. We were both deeply disturbed about it and I immediately went to check in on him. Baby Zipper was in a very tiny cage that only had room for a large food bowl, a large water bowl and a tunnel. He looked frightened and I did my best to comfort him.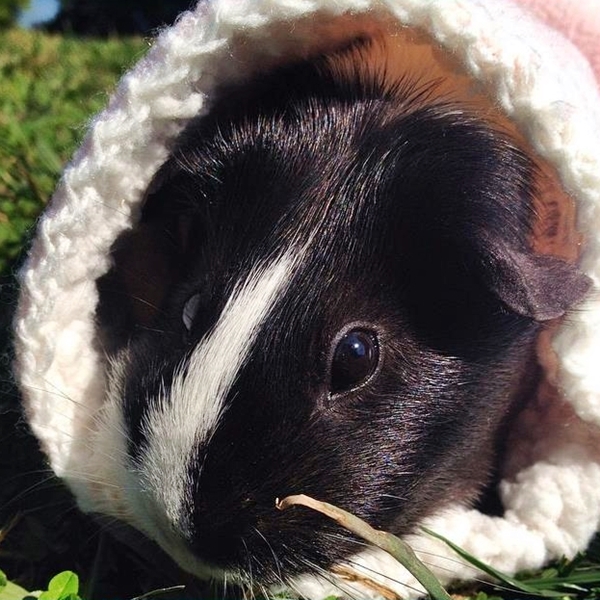 Over the course of the following few months before summer vacation, Zipper had his tunnel taken away, which was his only place he could get away from the sounds of the classroom and prodding fingers, and was sitting exposed in soiled and soaking wet litter from his large bowl spilling. I felt so sad for him and stopped up to that classroom to visit as often as I could.
Summer came, that teacher retired and unknown to me, left Zipper with another teacher. That particular teacher was even more uncomfortable with small animals than the previous teacher and had no interest in him. I was so upset to see Zipper, full grown now, still in that small, dirty, soiled cage. He had no fresh vegetables, rarely had his bedding changed, was never held, and had absolutely no floor time outside of his cage. I felt sick over his condition and the sadness I felt when I saw him.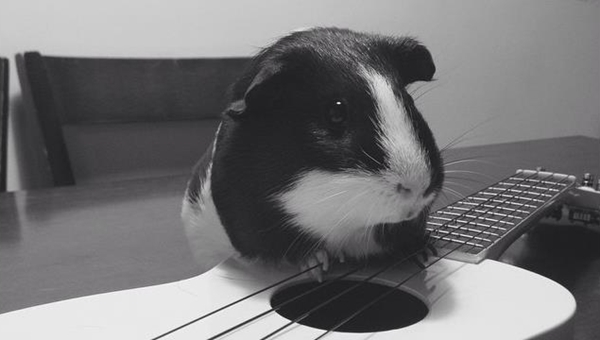 As the school year went on, it became very apparent that the teacher wanted nothing to do with Zipper. It became such a desperate situation for him and I decided that I had to find a way to get Zipper out of there. Although I already had 4 rescue Cats at home, I offered to take Zipper home over Spring Break. I had decided in my own mind that there was no way I would be bringing him back to school and to his poor conditions.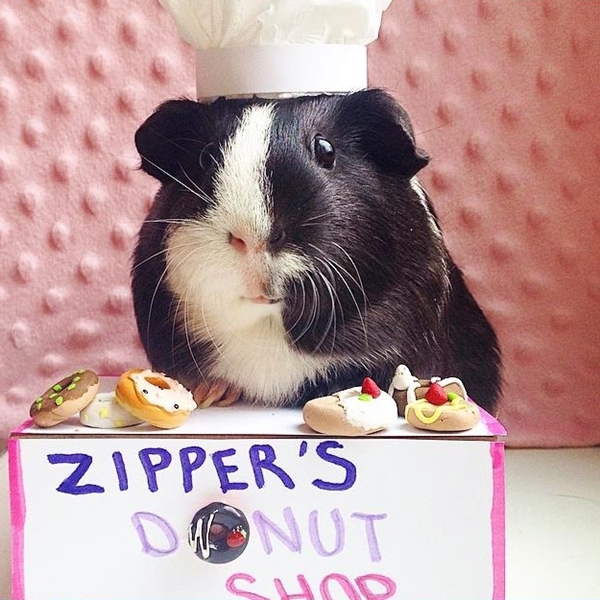 My daughters and I immediately cut his long, overgrown nails, gave him his first salad, and gave him a large play area outside of his cage. Our cats, maybe sensing that he was a rescue like them, accepted him right from the start. In the few months we have had Zipper, his life has changed drastically! He now has a huge, 2 level cage that is never closed. He is free to come and go from his cage any time he wishes and has a mutual friendship with all 4 cats!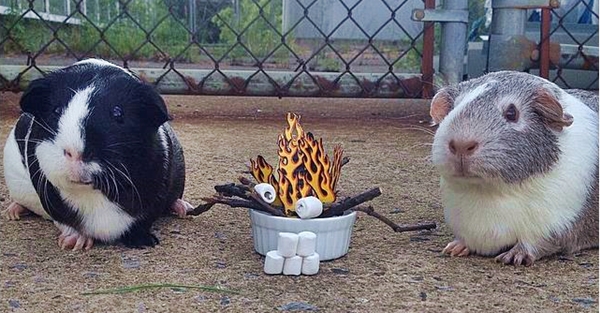 After reading more about guinea pigs and finding out that they do better in pairs, we adopted a second piggy named Button, who is now his best friend. I am so incredibly thankful that Zipper is safe, loved and a part of our family!
Tale of Zipper and Button
I also really wanted to stress how important it is to put a lot of thought and research into it when considering a pet, and to never get one on a whim. They are living, breathing beings that need so much more than one would think! It is a huge commitment and will remain so even after the novelty wears off. I am saddened that the teachers in my school modeled to the children that it is ok to purchase an animal on a whim, not provide even the most basic needs, and that animals are disposable like toys. It would have been such a great opportunity to stress adoption over pet stores and to teach the kids responsibility when it comes to animals. –Tara (Zipper's Mom)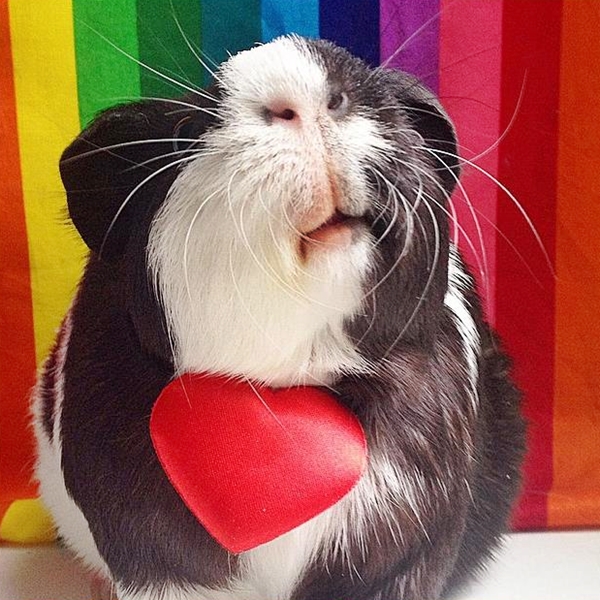 To be friend and see more of Zipper's adventures, please follow @Zipper_The_Pig on Instagram!
Comments
comments