Hello,  I'm a crazy cat mom. If my fiancé and my finances would allow it, I'd rescue thousands of animals. Instead I do what I can to spread awareness and hope any way that I can. I grew up with dogs and fish and hamsters and horses. I've been incredibly blessed. My mother was allergic to cats but I was always obsessed with them. I fed all the stray cats in my neighborhood and prayed every night that someone would adopt them since I couldn't. I've always lived around the city of Pittsburgh and have seen the terrible lives feral cats have to endure. When we decided our lives we're stable enough to have a pet, I knew we would adopt a cat.
We knew of a no kill shelter that worked very hard to rescue and better the lives of all animals – Animal Friends of Pittsburgh.  We went there with big ideas of adopting a tiny little kitten, but when we got there something happened. We saw lots of cats, mostly grown and either abandoned, neglected, or never owned, that had been rescued and now sat waiting and hoping that someone would chose to love them forever.  My heart melted and I knew I could choose to change a life forever. Its easy to get a kitten. They are cute and tiny and get adopted almost immediately. There are so many incredible cats just wishing you would give them a chance. When we passed by, this skinny black and white tuxedo cat pawed at the glass. It was as if he was trying to poke us and say "me, choose me!" My fiancé knew immediately, that was the cat for us. We asked to see him and took him into a room to get acquainted.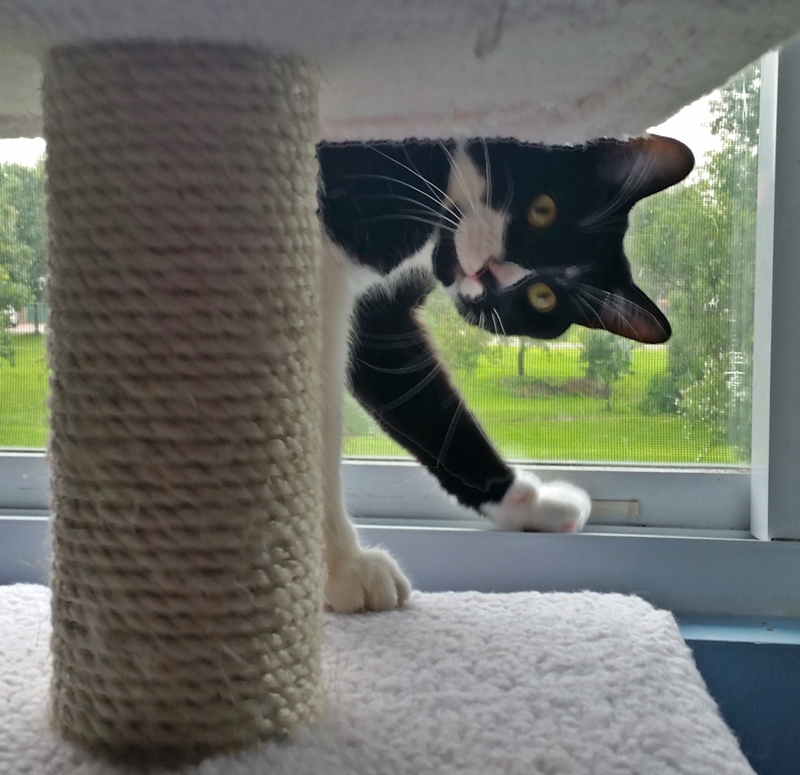 Fade, the shy skinny cat who had been fostered out several times, but always returned due to his shyness and refusal to eat. We were told he would hide, and may never be a social lap cat. He didn't seem to like other animals, or people. We didn't care… we were in love.  We took Fade home and kept his name. After a few days he proved every thing we were told about him wrong! He seemed to be happiest when the family was together.  He spent all his time out running, playing, rubbing on us, and was super social with guests. My grandmother has dementia and is incredibly downtrodden most of her days. Except when I show her pictures of Fade.  He is so photogenic and loves to pose for the camera.  He brings a smile to her face and the other residents in her home. I wish I could take him there to visit. He's a big fluffy Teddy bear.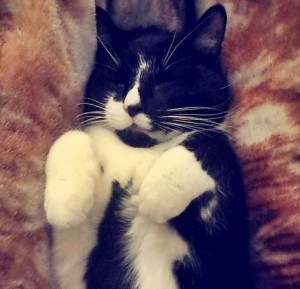 Adopting him was the smartest choice we ever made. When I'm sad and hurting Fade comes and rubs on me and lays with me. I wake up every morning with a fluffy cat, puring above my head. Its as if he understands what we did for him and spends every moment he can saying thanks.After a year it was very apparent that he longed for a companion. Our neighbors had cats and if he saw them in the hall he always tried to approach them meowing like crazy,  but they always hissed at him. He was determined to win them over and got himself scratched a few times. Once we moved to a bigger place we knew it was time to find a friend.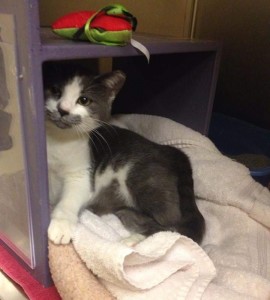 Jasper wasn't always Jasper. He was born on the streets and spent his first 7 months of life fighting to survive.  He was picked up by a local spay and neuter program, but because he was so cute and purring with the workers, they sent him to a shelter for hopeful adoption.  Animal Friends named him Gray on his intake form but someone misread and wrote Gary on all his paperwork.  Gary?  What a name for a cat haha. We loved the name, but it just didn't suit him. When we went to animal friends this time I went straight to the cats, instead of looking for a kitten. We checked out one of the communal rooms, because those cats already live with each other and would most likely do better in a home with other cats.
My fiancé had his eye on a small orange tabby, and was socializing with him. They had a small bed in the room and the covers started to rustle. I lifted the cover and saw the cutest face I've ever seen. I didn't know his name or story, but I knew he would be ours.  He didn't meow so much as croaked, and he loved to purr. We took him home and tried to follow all the steps to slowly introduce our two boys, but Fade has never been one to listen to instructions.  He didn't know the office door was shut because there was a cat there, but he knew there can not be closed doors in his house. He quickly figured out how to open the door and burst into the room. He saw Jasper, ran right up to him, meowed and licked his ear. From that moment on the two we're inseparable.  I've never seen two cats take to each other so quickly. They love to play together and clean each other. Like any brothers, they annoy each other sometimes and fights can get a little nasty, but they always come back to snuggles and baths together.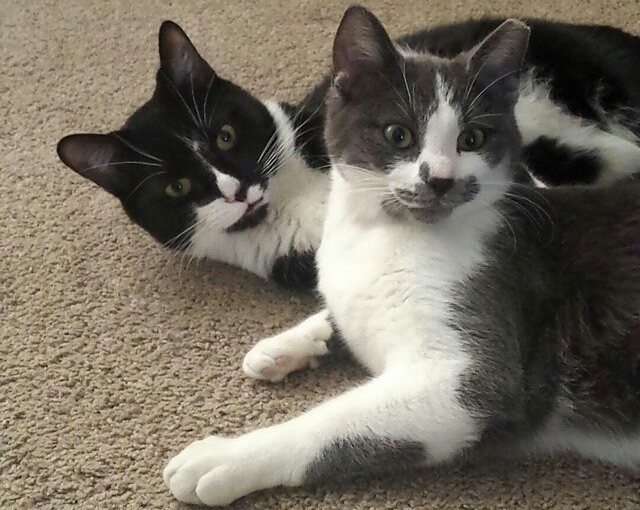 I was home sick with the flu one week and bored out of my mind so I started an instagram with all my millions of pictures of Fade. I had no idea when I started that it would blow up like it did. I didn't know we would meet so many amazing cats and their owners, or learn how to reach people with hopeful messages of adoption and rescue. The Instagram community has shown us so much love and allowed us to share our love with them. I've developed a passion for photoshopped pictures and stories of the boys and their furriends going on adventures.  If you'd like to see more of Fade and Jasper you can follow us on Instagram @Fadethecat or on snapchat: Fadeandjasper
Thank you Cute4kind for asking about our story and for everything you are doing for all the furry ones out there! I hope our story brought a smile to your heart. It has changed mine in so many ways. Please go out and adopt or help support your local shelter. Any little thing can help and lead up to bigger and better change for animals everywhere. – Fade&Jasper's Mom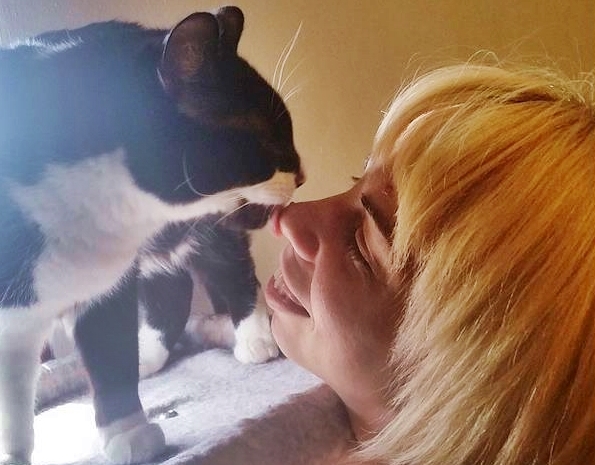 Comments
comments