5 years ago, our 12 year old pound puppy passed away. She had suffered from Cushing's disease her entire life. She was a handful, so, with broken hearts, we decided another dog was not in the cards, as it had been exhausting. 3 years passed and I started to feel an empty space in my heart and life. While my husband was not home I would search rescue sites online for a dog to love. I saw a picture of a puppy born in the shelter, and I was immediately in love.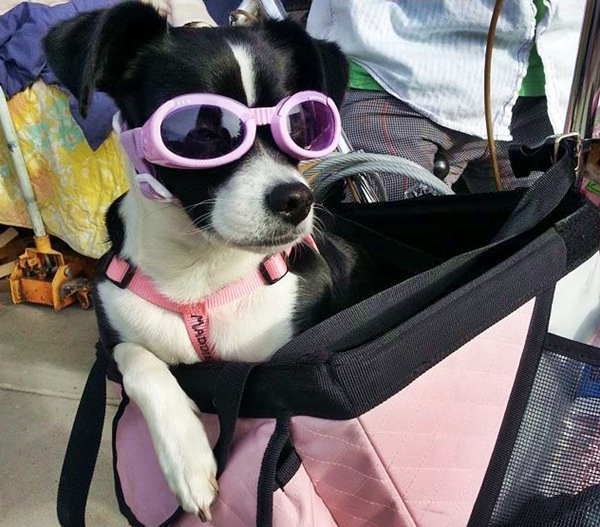 One evening I asked my husband if he'd take me up to the Tahoe shelter to see if there were any available puppies for adoption. Little did he know I already knew the little girl pup was in my heart! Maddie is a fabulous dog! She recently turned 2 years old. Recently, I was feeling a place in my heart for another. I have never had more than one dog. But I retired last year and knew I had the time, love and more attention to share.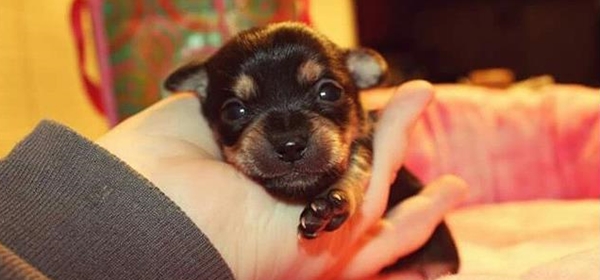 Once again, I searched the Internet for a special dog. I found a picture of a little new born at a small Rescue Society. She was so cute, and the runt, they said. I told my husband that I kept dreaming about her. He said "have you put in an adoption application? " I did immediately! Then I visited the site regularly and they said that this little girl runt was born with only 3 legs. My husband said, "So what? That makes her even more special!" I traveled to Reno to see her for the first time.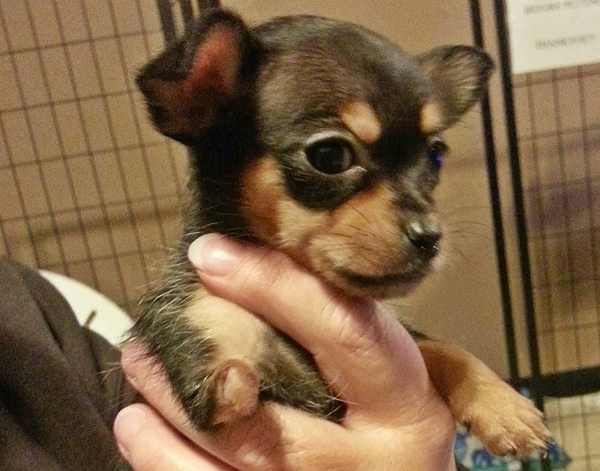 As soon as I met eyes with her, we bonded, it was true love! The eye contact was amazing! But, there was a sign on her cage that said 'Adoption Pending'. I was crushed and started to cry, as I thought this precious spirit would not be mine. The volunteer asked me why I was crying. I told her why, and she whispered that the sign was talking about ME! They came to our house to check the yards and make sure Maddie and the kitties would get along with her. Everything went perfectly. They said she was special and they wanted a family that would be able to be at home with her. We got to bring her home when she was 9 weeks old. She immediately fell into routine here at our house. I was all set to get up several times a night with her. But since her first night home, she sleeps all night!
Honestly, we thought we were adopting a special needs puppy. But, Hannah does fantastic, even though she's missing her front leg. She has a nub and actually uses it for some balance. She is quite intelligent and absolutely hilarious. We have never laughed so much in our lives! She just turned 7 months old and has already graduated puppy class. She is also a therapy dog in training.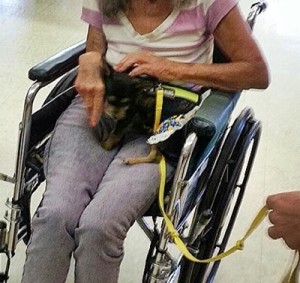 She has already gone to our local rehabilitation center and the residents love her visits! She sits on their laps like a little lady and gives kisses too. She is a Chihuahua mix. Still only 4 lbs……of pure sunshine. I do have to constantly supervise her when outdoors. She is tiny, and we have large owls and hawks here. I truly believe that Rescue and Adoption is the only humane way to find a forever furry family member. We also have 4 rescue cats. Everyone gets along, which we are very grateful for.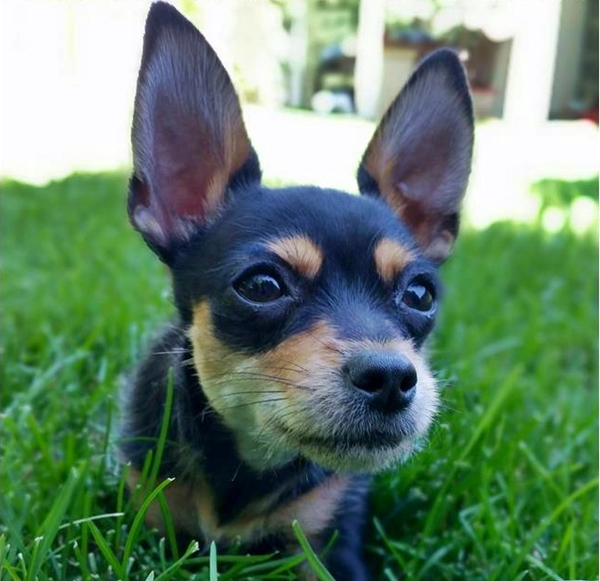 Hannah loves to go on bike rides, run off leash at the park and is learning to fetch her tiny tennis ball. She does lose her balance sometimes, and fall. The vet said when she is done growing, if it's a problem, we can have her nub amputated. But, it's so much of her loving and beautiful personality, we will only do that if absolutely necessary, for her well being.
She brings so much joy to us and others! We are so grateful we were chosen to be her forever family. She is a part of us. Hannah has completed our family. – The Weiler Family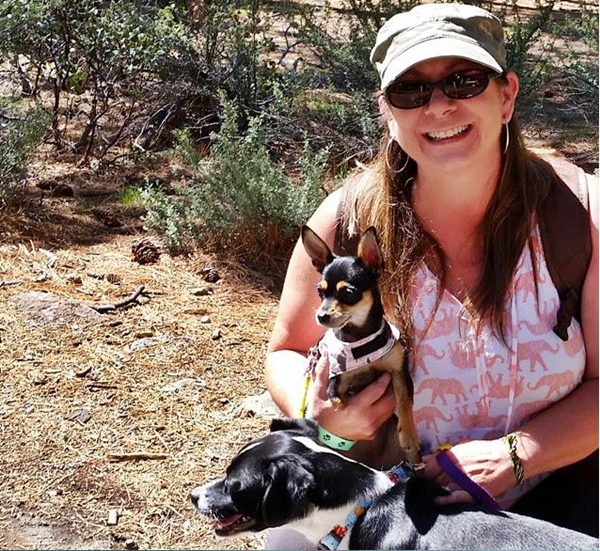 To be friend with Hannah and see her full adventure, please follow @hannahble_3 on Instagram !
Comments
comments