Growing up, I never had a pet and I am an only child. Needless to say, I always wanted one but my Mother was always against it, mostly because of fear that her furniture would be mangled. I have to say that she now has an adorable Chiweenie named Chester that she would walk over hot coals for. Anyway, I wanted a cat because I felt that a cat fit my personality more than a dog would and since I live in the tundra also called Buffalo, NY that having a dog to walk in the winter is rather unappealing to me. So I went to look at kittens, also since I had never had a cat before and wanted to see the entire evolution, and let's be honest, I wanted a fuzzy little kitten all my own too.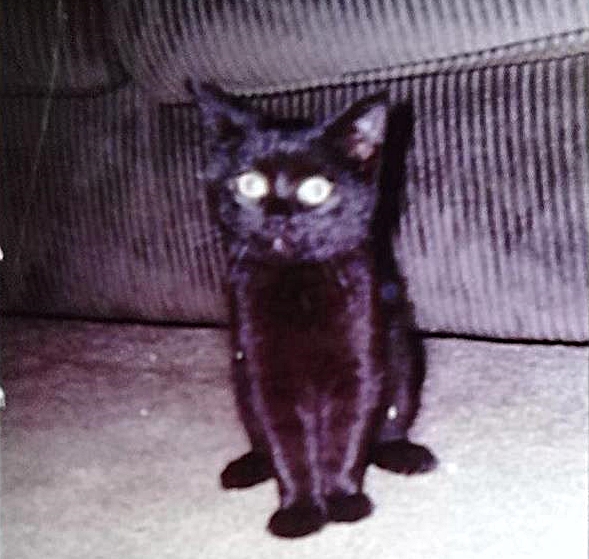 I went to a local cat shelter and I must say, it was very, very depressing. I won't get into all of that because unfortunately, we all know how so many of those "cat warehouses" operate already. I then asked to see the kittens there and was informed that there was only one there and they weren't even sure if they wanted to show him to us at all. I pressed to see him and they eventually brought us into a closet-like room where huddled in a litter box all by himself was a small black kitten. He looked miserable. We picked up the little guy and cuddled him for about 10 seconds before we immediately said that we would take him home. After doing the paperwork and picking lots of litter clumps out of his paws, he was officially mine!! I couldn't tell you how happy I was to get him out of there. I'm not sure who was happier, me or him!! He meowed the whole way home.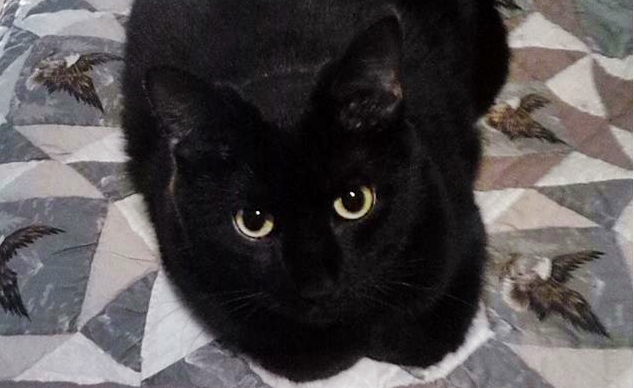 As far as his name goes, he didn't have one when he was at the shelter and I waited a few days until I knew more of his personality before I gave him one. I settled on Panther because he is a natural hunter and has such a beautifully shiny black coat that I felt it fit him nicely. Even when we first brought him home he never hid from us, he came in like he owned the place right off. Panther had also always been more adventurous than affectionate, but he does show his love on his own terms when he wants to.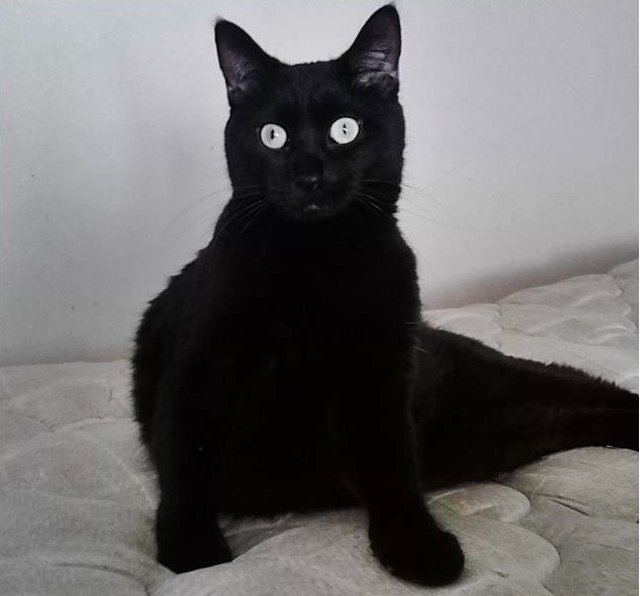 Now, Panther is a big, healthy and strapping cat of 3 years instead of the tapeworm infested, frail and underweight kitten that he was and it gives me so much pleasure to see him flourish the way he was always supposed to. Just to watch him play gives me so much joy and when he licks my tears away when I'm sad, I know that he loves me too. I'm not sure what happened to his Mother because she was nowhere around at the shelter so it's clear he must have lost her early and I never want him to ever feel abandoned again. Panther is my baby and I cannot imagine my life without him. Everyone should adopt a shelter animal; it changed my life so very much!!! -Panther's Mom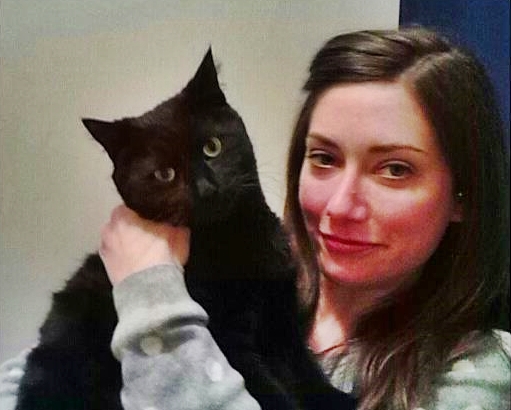 To be friend with Panther, please follow Panther_The_Black_Cat on Instagram. Panther is currently dating with Sophie, #Cute4Kind Ambassador. Here is the story of Sophie the Model: From A Garbage Dumpster Kitten To A Supermodel Cat.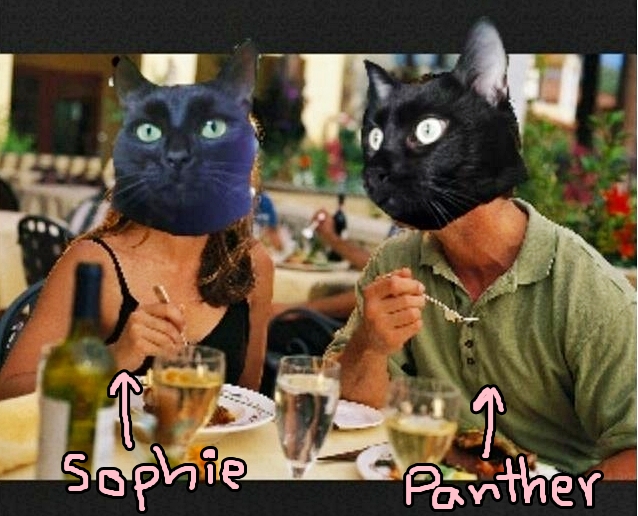 Comments
comments